Other Products to Compliment
LED Uplighters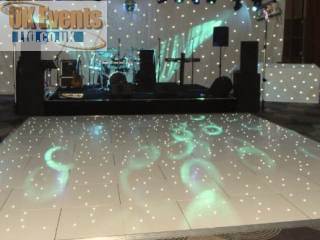 White Starlit Dance Floor
Why not upgrade to a white starlit dance floor? This dance floor has lots of LED lights that twinkle
Colour Changing Tables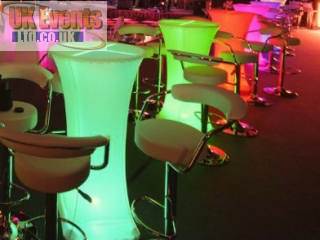 Poseur Tables
Posuer table add-ons.
Use poseur tables to add a touch of class to your event. The tables can change colour or be set to a colour of your choice
Colour Changing Cube Tables/Seats
LED Cubes
As well as the colour changing cubes looking amazing, the cubes can be used as seats or small tables. Each cube can constantly change colour as well as being set to a fixed colour. Ideal as an extra, for any special event.
Pure White Dance Floors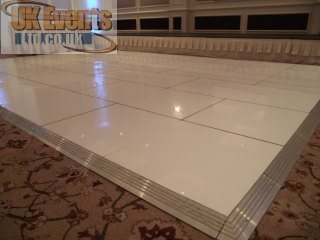 White Dance Floor Hire

The pure white elegant dance floor is now on available for hire.
The white dancefloor is the ideal choice for the modern bride. Just like the white LED dancefloor, this is a great option to use for your wedding reception.
Why not hire the white dancefloor for a black and white themed night? We can even mix the plain black and plain white floor sections to create a black and white striped dance floor!
Just like our other dancefloors, the white dancefloor has a smooth surface and is a great floor to dance on. The floor is slightly sprung for comfort.
We can make the pure white dancing floor to pretty much any size you like and the dancefloor is finished off with a smart aluminium trim for a safe entry onto the dance floor.
LED uplighters, star cloths, DJs, Discos and room lighting available as add-on services. Discounts for bulk orders.